Our Mission & Vision
The mission of Mount Cathedral Community Baptist Church is to love God, to love others, and to magnify the name of Jesus Christ. The vision of our church is to build up believer's in their faith, make true disciples throughout all the nations, and worship the Lord in spirit and in truth.
Leadership Team:
Our leadership team recognizes the authority of God, and realizes that we are shepherds who serve under the Chief Shepherd, Jesus Christ. We desire to devote ourselves to prayer and to the ministry of the Word. Our passion and goal is to equip the believers for the work of the ministry until we all attain maturity in the fullness of Christ.
Daniel Kriss, Pastor for Teaching & Vision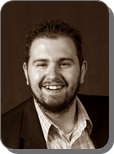 Daniel and his wife, Jessica, have been involved at MCCBC since 2010. Daniel was formally welcomed as Youth Pastor in 2011, and then Senior Pastor in 2012. His primary focus is the teaching and preaching of God's Word, and encouraging a passion for God and His holiness. Daniel's preaching is recorded on this website, and all of His sermon notes are available upon request.
Terry Calvert, Church Elder
Terry and his family have been involved in Christian service for many years and in many places. Terry has a servant's heart and exhibits a great passion to lead his family and his church to an intimate, moment-by-moment relationship with God. He is committed to upholding the truths in the Bible and making them known to believers in this fellowship.